PRIVATE CHANEL SALE 30%-60% OFF JUNE 6-8 WHO'S COMING?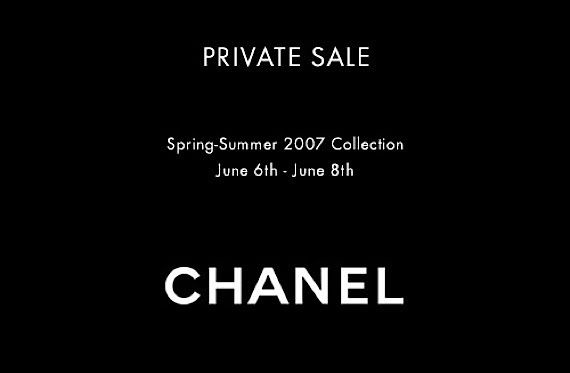 No you are not dreaming up to 60% off on the Spring-Summer 2007 Collection - shoes, ready-to-wear clothing, scarves, costume jewelry and handbags . I'm not even talking about the % off on the Fall Winter 2006-07 Collection iit's insane!
Hurry up! the sale ends tomorrow!
Store locations