PARIS HILTON MIXES STYLES AT THE FEDERAL COURT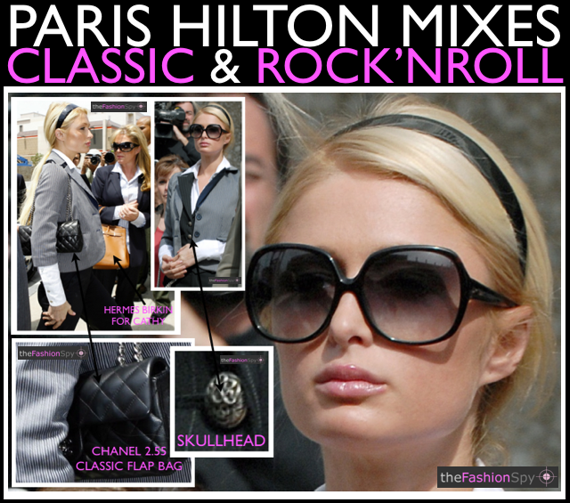 Paris Hilton appeared at the court keeping her head up. Wearing a black and grey suit with Skullheads buttons, black shades, and Chanel 2.55 Classic Flap Bag.
Paris is sentenced to 45 days in Jail for having drove with a suspended license.
Paris Hilton asked Governor Arnold Schwarzenegger to pardon her for her mistake. Paris asked him to allow her to her return to her career and life. Everyone makes mistakes. She didn't hurt or kill anyone, and she has learned her lesson. She is sincere, apologetic, and full of regret for her actions as she explained tearfully to the Judge handling her case in court .She is distraught and understandably afraid.
theFashionSpy.com LOVES Paris and we hope that she will go through this.

Official website: www.parishilton.com