PARIS HILTON IS OUT!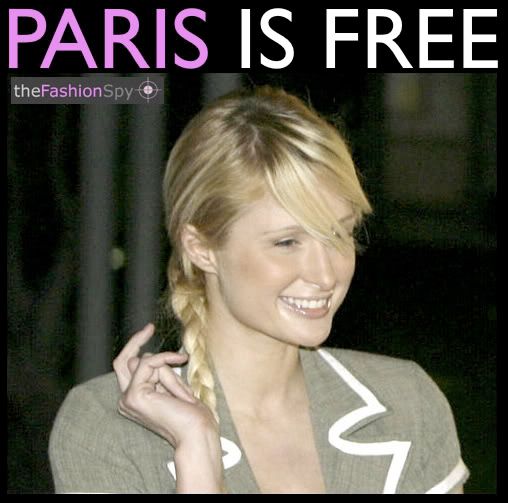 LOS ANGELES, California (CNN) -- Hotel heiress Paris Hilton walked out of a Los Angeles-area jail early Tuesday with a big smile on her face after serving 23 days for violating her probation on a reckless driving conviction.
With paparazzi and reporters swarming behind a police barrier, Hilton waved and beamed but ignored shouted questions as she left the jail about 12:15 a.m. PT.
She walked past sheriff's deputies into a sport utility vehicle where her parents waited. (Watch as Hilton walks free

)
he media dogged Hilton as she made her getaway, jockeying for position and snapping photos of the socialite for miles along the Los Angeles freeway system.
When her SUV had to stop at a red light, photographers jumped out of their cars and surrounded it, The Associated Press reported.
Source: CNN