SPOTTED IN THE PRESS! GET READY FOR THE SUMMER!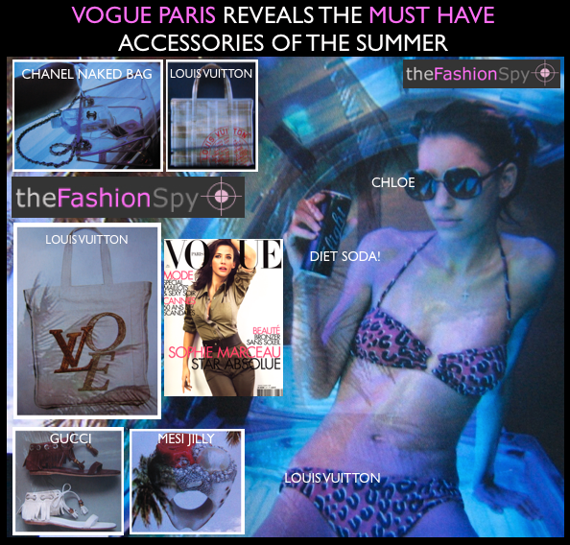 Spotted In The Press! VOGUE PARIS reveals THE MUST HAVE to get ready for the Summer!
CHANEL Sac Classic NAKED BAG $880
LOUIS VUITTON Tote Bag Cuir Tresse $2500
LOUIS VUITTON LVOE Tote Bag $1600
LOUIS VUITTON Leopard Stephen Sprouse Print Bathing Suit $480
CHLOE Sunglasses $290
GUCCI Fringe Sandals $490
MESI JILLY Pearl & Coral Ring $750
& OF COURSE a copy of VOGUE PARIS! ---> Priceless!

More Infos and Store Locator here:
www.chanel.com
www.vuitton.com
www.chloe.com
www.gucci.com
www.mesijilly.net