LOUIS VUITTON CAN'T TAKE THE SLOPPY OUT OF SCARLETT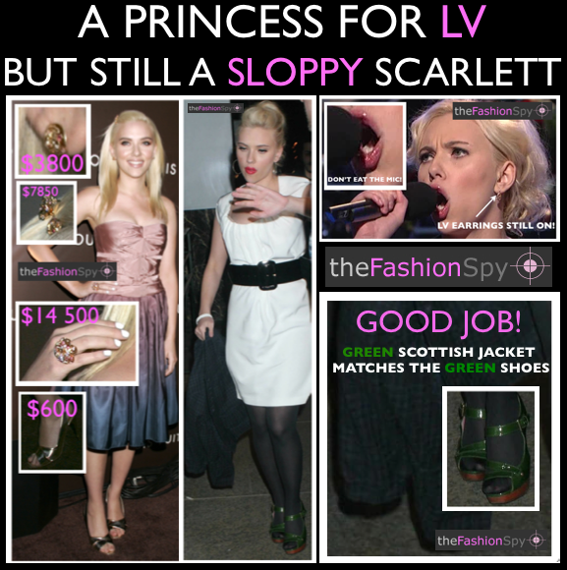 Some Rumors says that Louis Vuitton will use again Scarlett Johansson for their Fall Winter 2007-2008 Campaign.
In my opinion this is not a good idea.
Scarlett hosted the Louis Vuitton LOVE party for Oxfam America in New York, Thursday, May, 3, 2007. Fried Hair, White out as a nail polish and LV from head to toes.
Louis Vuitton Louisette Earrings $3800
Louis Vuitton Louisette Barrettes $7850
Louis Vuitton Louisette Ring $14500

Louis Vuitton Miroir Cruise Sandals $600

More info on the jewls there: www.vuitton.com